A specialist insurance broker for professionals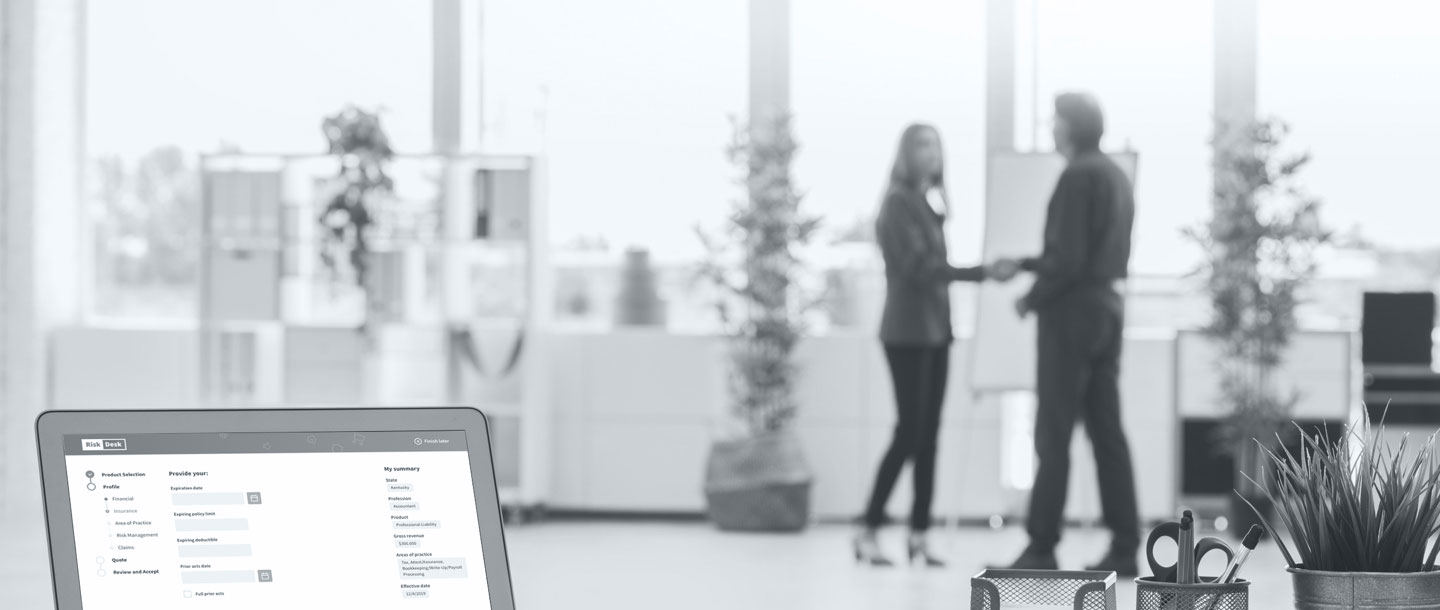 A specialist insurance broker for professionals
Delivering the best value for the right coverage
Helping you protect your Assets
Let's Get Started
Insurance
Our Insurance Product Solutions
Professional Liability
Coverage to protect professionals against liability as a result of errors and omissions in performing their professional services.
Cyber Liability
Coverage to protect a business from claims as a result of information security related issues, including a data breach in which the customers' personal information is exposed or stolen, network failures caused by a hacker or criminal, and media or content liability.
Professions
Solutions for professionals
by a specialist broker
A new way to get your insurance
Why our customers and partners love and endorse MyRiskDesk
Let's Get Started
Choice
We provide with you a choice in insurance options from the leading insurance companies. Our focus is to deliver the most competitive premium options at the most comprehensive and appropriate insurance coverage for you.
Specialists
We have well over a decade of experience exclusively servicing professionals and their insurance requirements as underwriters and brokers. Why risk protecting your and your firm's assets through someone who does not bring the expertise to the table?
Service
We deliver the highest possible services levels to guide you through the insurance purchasing process in an effective and efficient manner. We pride ourselves on our responsiveness and reliability.
PT Pro Online Platform
Are you a Freelancer? Independent Contractor? Part-time Professional?
Our online platform offers Insurance and Risk Management solutions exclusively for you!
More about PT Pro
Receive Quote options within 10 minutes!
Free best practices content.
No sign up or purchase obligations required to obtain a quote.
Bespoke insurance product for freelancers.